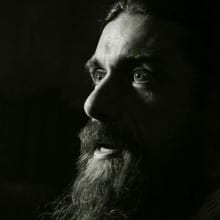 It is one month left to begin repairs in the premises of the Social Adaptation Center.
We were given a rental benefit for half a year with the condition that we do repairs there.
At least we'll start.
But I still believe that the Lord has people and for this God's work.
And I also believe that if even only one person comes through this center,
there will be one theft, or robbery less. Less for one addict or alcoholic.
And as a result - one of us will not have these troubles, problems, and sorrows.
Even one less - it's a lot, because these are our lives, relatives, and loved ones.
Regardless of nationality, religion, social status and sexual orientation,
this applies to everyone who lives in this city, or has dear friends living here,
or come to Odessa from time to time,
or just wants to help us make our city a little better .. .
It really deserves Your help!
...
...
+380949482777    Viber
...
You are mostly welcome to send on this address  essentials,
KRASNOBAIEV DMYTRO, 65014, Ukraine, Odeska area, c.
Odesa, st. Bazarna, build. 25, fl 8., clothing shoes, food, medicine,
medical equipment for the prison hospital, and personal hygiene items
for prisoners - men, women and adolescents, for those released from
prison, for the sick and the needy.
Payment details for receiving SWIFT in US dollars (USD)
BENEFICIARY: KRASNOBAIEV DMYTRO, 65014, Ukraine, Odeska area, c.
Odesa, st. Bazarna, build. 25, fl 8.
IBAN: UA243052990004731217104789811
ACCOUNT: 4731217104789811
BANK OF BENEFICIARY
Beneficiary bank
PRIVATBANK, 50 NABEREZHNAYA POBEDY ST., DNIPRO,
49094
SWIFT CODE: PBANUA2X
INTERMEDIARY BANK
Correspondent bank
JP MORGAN CHASE BANK
SWIFT CODE: CHASUS33
CORRESPONDENT ACCOUNT
Beneficiary bank's account with Correspondent bank
0011000080
The certificate is issued to be provided upon request
Payment details for receiving SWIFT in euros (EUR)
BENEFICIARY: KRASNOBAIEV DMYTRO, 65014, Ukraine, Odeska area, c.
Odesa, st. Bazarna, build. 25, fl 8.
IBAN: UA793052990004731185505708369
ACCOUNT: 4731185505708369
BANK OF BENEFICIARY
Beneficiary bank
PRIVATBANK, 50 NABEREZHNAYA POBEDY ST., DNIPRO,
49094
SWIFT CODE: PBANUA2X
INTERMEDIARY BANK
Correspondent bank
Commerzbank AG Frankfurt am Main Germany
SWIFT CODE: COBADEFF
CORRESPONDENT ACCOUNT
Beneficiary bank's account with Correspondent bank
acc № 400 8867004 01
The certificate is issued to be provided upon request