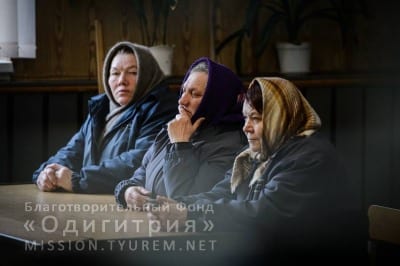 BSCC#74, Lustdorfska road 15, Odessa
Missions:
Liturgy in the colony library
The prisoners confess, listen to epistles of the New Testament, to the Gospels and a sermon. Partake of Holy Mysteries of Christ.
Lectures and talks to the prisoners on various topics, where prisoners can ask questions and together with the priest to discuss various aspects of our lives.
Development plans:
Receive a room and equip a chapel in the Colony
Permanent needs:
Woman and child clothing, shoes, underwear
Hygiene items for women and children